FAQ ON PAYMENT
I am trying to purchase the lenses and the payment isn't going thru do I need to make a PayPal account ?
You do not necessorily need a PayPal account to pay via PayPal. You can also try to pay via Stripe. Follow the following 2 steps:
1. Click on "Pay by credit card" at the bottom of the page.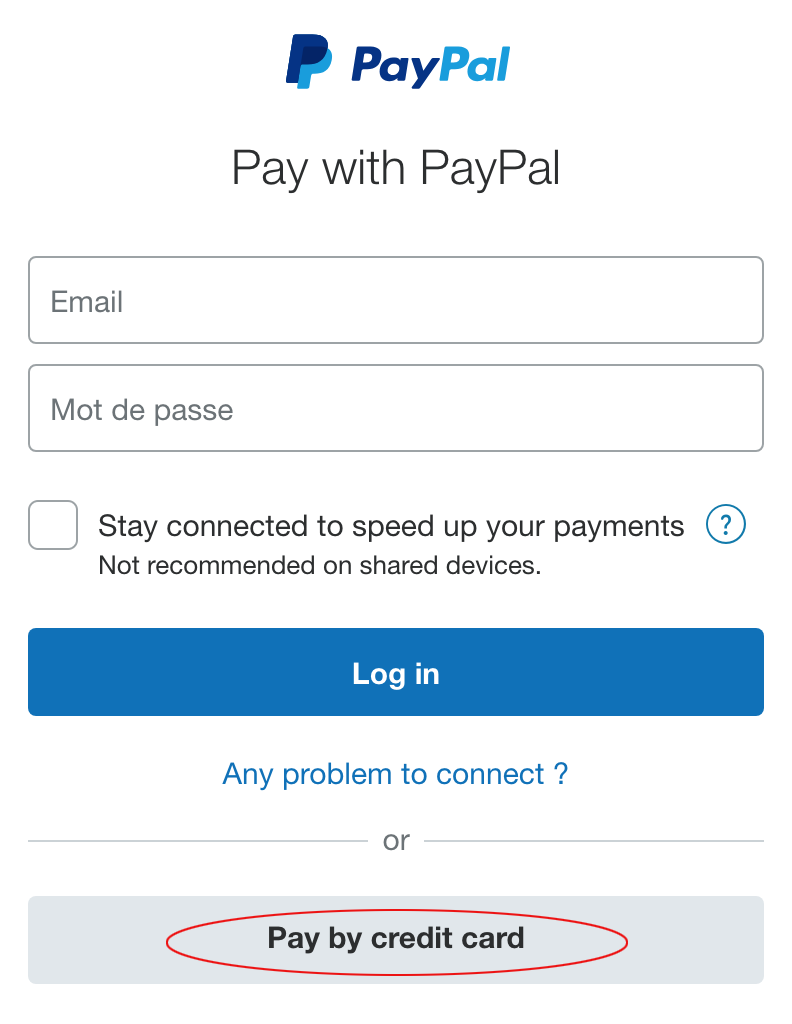 2. Enter your credit card and billing address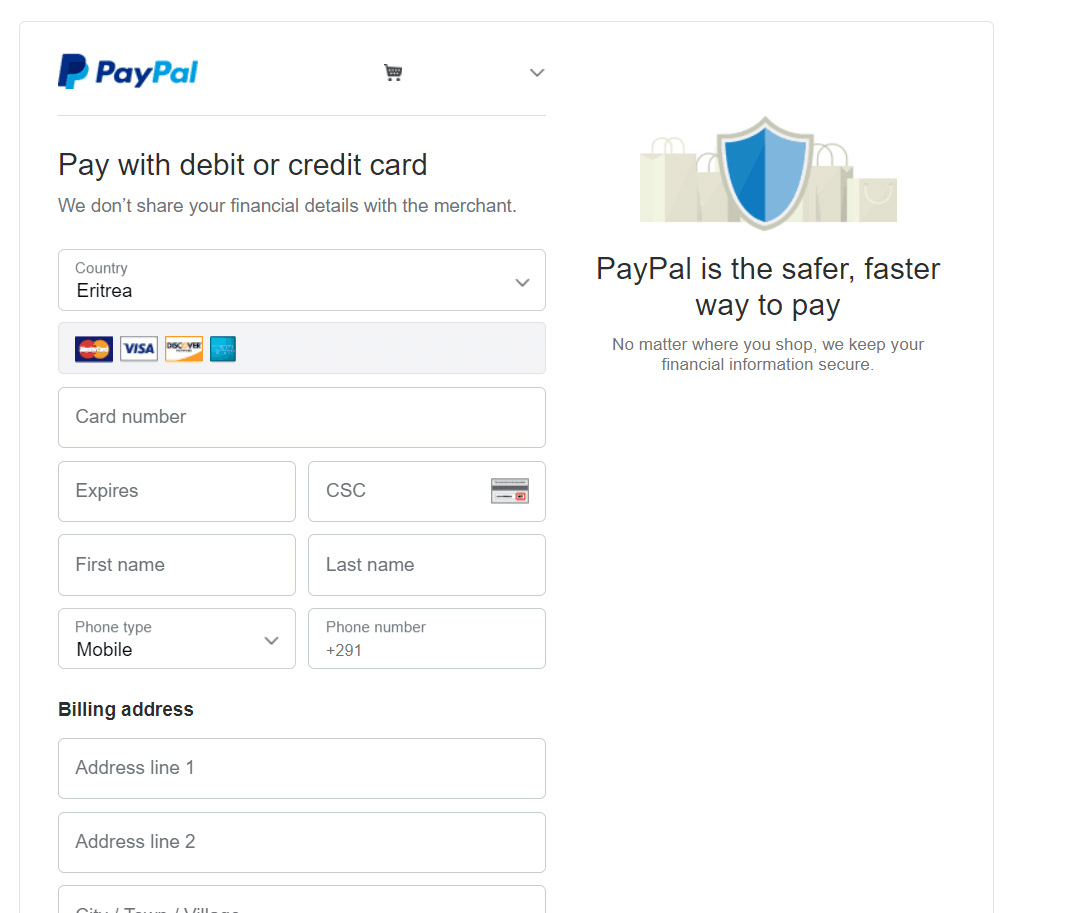 You are all set.
Are your prices listed in international currencies?
Our prices are listed in U.S. dollars.
What forms of payment do you accept?
The major credit cards (VISA, MasterCard, American Express, and Discover), PayPal and store credit.
When do you charge my credit card?
When you click on the button labeled CHECKOUT.
Do you accept insurance?
We do not accept insurance. However, some insurance companies will accept an invoice copy for reimbursement. Check with your insurance company, and if they do, you can request an emailed invoice copy from our Customer Service team.
How are your payments secured?
We use Norton's secured e-commerce service platform to guarantee safe payment processing. All transactions are process and protected through Authorize.net as well.
How can I obtain a sales invoice?
You can download a detailed sales invoice by accessing the My Orders section of your account page.
Is it possible to have double discounts on my order?
Sorry, but we do not allow multiple discounts. That means only one coupon per purchase. Also, coupons cannot be applied to any items that are currently on marked down or on sale. If you have a several items in your cart, promotional codes will only be applied to full-priced items.