5 Steps to Get Your Perfect Eyeglass Frame Online
Tips & Guides
·
2018-02-01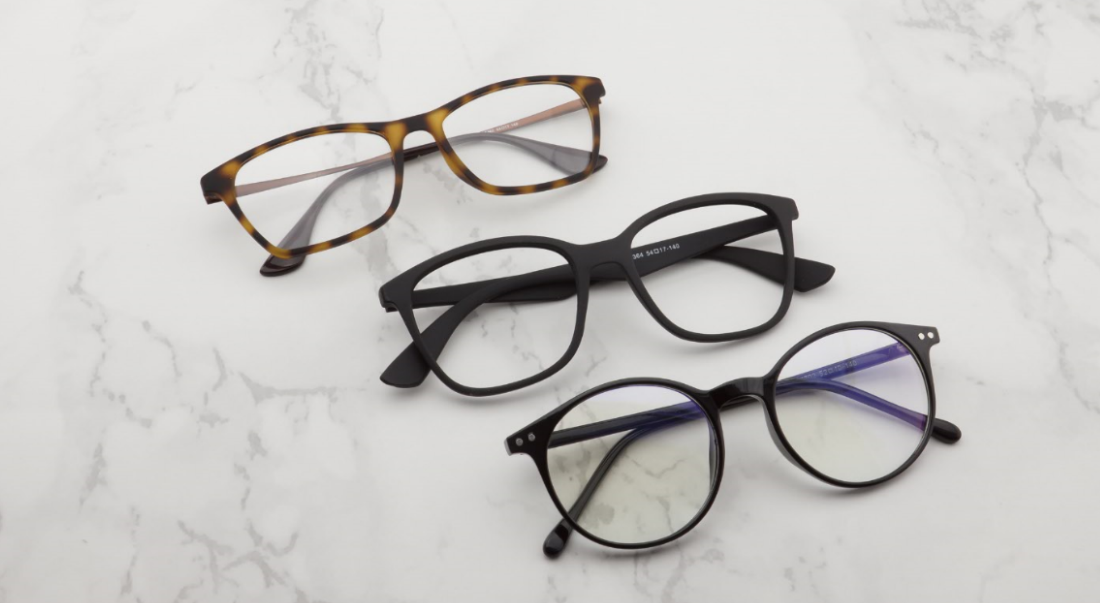 Many shoppers believe there's just too big a risk that the eyeglass frame they buy online won't fit or won't look good on them. Here are your top 5 tips for you to get your perfect fit.
Step 1: Determine Your Face Shape
Most people's faces can be categorized into 6 shapes, namely round, square, oblong, heart, diamond and oval. Once you determine your face shapes, you can easily find the frame style that suits you.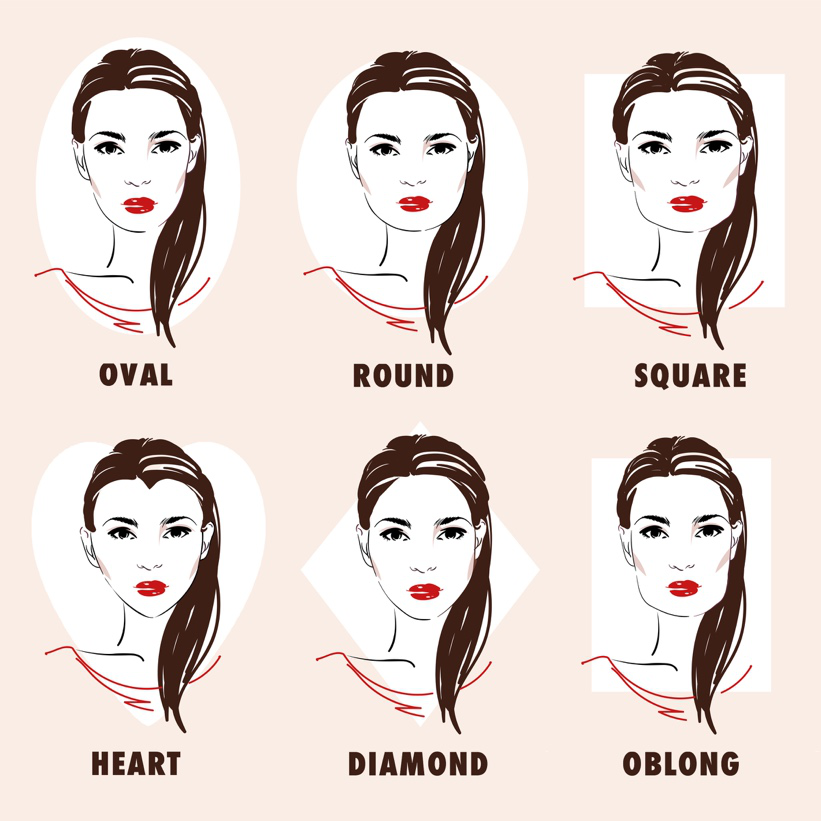 Step 2: Select the Frame Style
Oval is the face shape that can freely choose any frames. For round faces, choose square or angular frames to add definition; for square, choose round or slightly curved frames to soften your already strong structured; for heart, squarer or oval frames work best; for diamond, avoid frames that are too angular, or too rounded ones; for oblong, look for frames that are with deeper than wide lenses.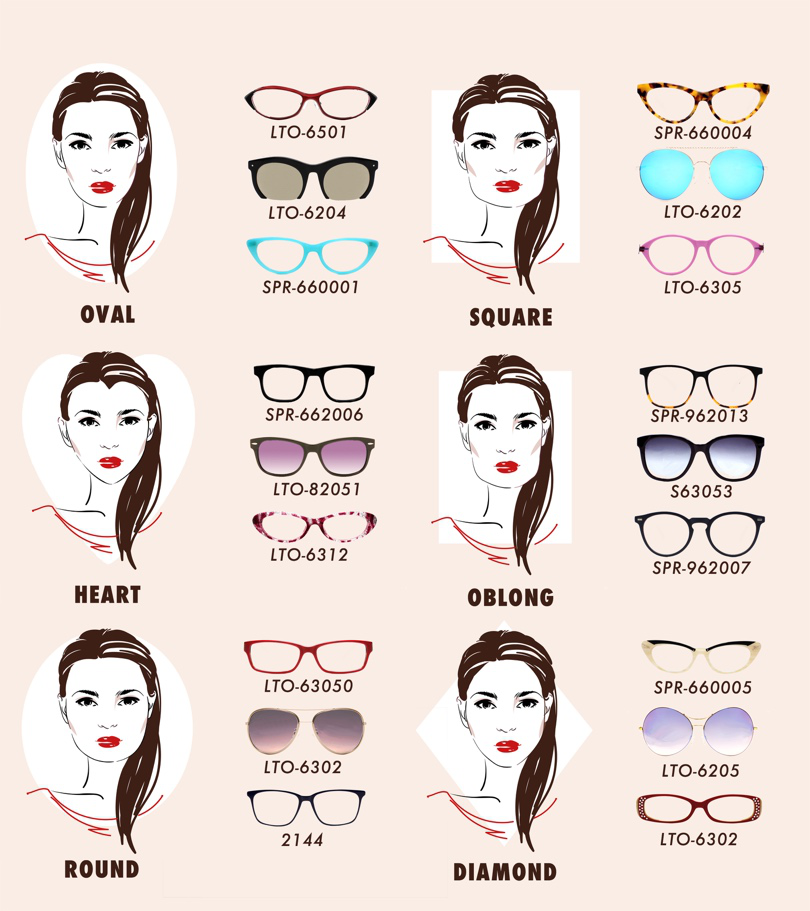 Step 3: Select the Frame Size
On Leoptique.com, there is a function called "MyFit" (https://leoptique.com/fit), which by entering the values of your current frame's rim width, bridge width and temple arm length, you can easily filter out all the frames that are at the same size of your present one. If you feel your current pair is a bit loose or tight, you can fine-tune the filter by ticking off the tolerance which will expand your values by /- 2mm. You can find your current size at the inner side of your temple arm as showing below. Choosing frame with right size is crucial to your wearing experience, hence should be really prioritized.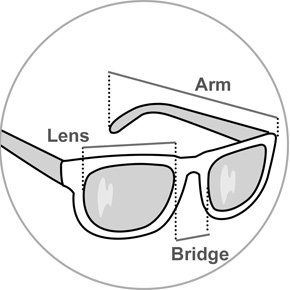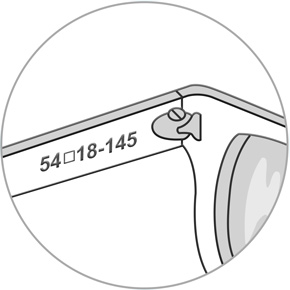 Step4: Select the Frame Material
Plastic and metal are the two main materials used for manufacturing eyeglasses frames. In general, the plastic frames are thicker and more rigid than metal, thus somewhat heavier, sturdier, and safer for children. The metal frames are more flexible and lighter in weight than plastic, and they provide more options, such as semi-rimless and rimless. In plastics, cellulose acetate (also known as ZYL, zylonite) is the most common. If you prefer colorful frames, you will appreciate Zyl which can have layered colors. Nylon is often used in sport sunglasses due to its impact resistance and flexibility. Among the metals, Monel is most common, followed by titanium, stainless steel, nickel silver, alpaca, and aluminum.
There are also frames made of wood, bone, catering to different niche market segments. The trend is new materials and composite materials have been increasingly introduced and adapted. Consumers have increasingly more choices.
Step 5: Select the Frame Color
Last but not the least, consider your skin tone when select the frame color. The rule is simple, especially for daily pairs, do not make big contrast between your face and the frame. For cool skin tones, better choose cool color toned frames, such as: silver, black, blue, green, grey and purple. For warm skin tones, include those who tan and go "golden', choose warm colors, such as: gold, red, orange, brown, etc.
Follow these five steps, you should be able to find your favorite pairs. But a more practical way is to leverage the virtual try-on function. Upload a recent front view picture, and try-on all the candidate frames that you have filtered out following the above five steps.