How to buy eyeglasses online?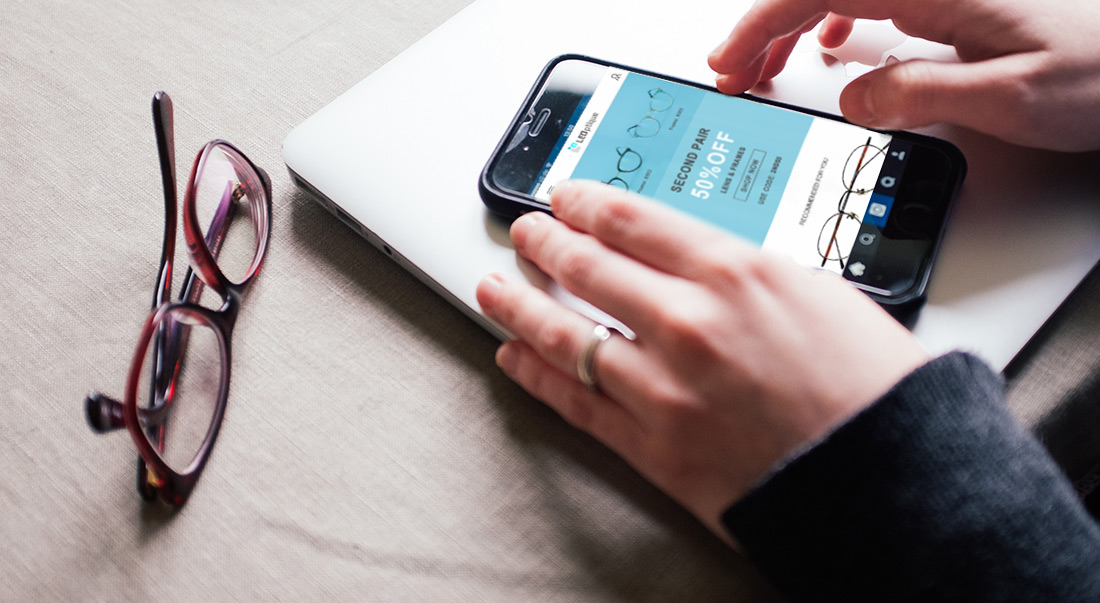 As more consumers embrace the convenience of shopping online, buy eyeglasses online is popular and cool. Think about it, with just four steps, you are getting a sophisticated optical instrument done and shipped to you from maybe the other hemisphere, or ten thousand miles away. Then, how to buy a pair of eyeglasses online? How easy it could be?

Before you start, make sure you have a most updated prescription at hand. It is highly recommended that you have a comprehensive eye exam every one to two years, and keep your prescription most updated.
Step 1: Browse our listed frames and choose your favorite ones.
Take your time and even browse through all our inventory. You can filter out the potential candidates by first the size, then the material, or frame styles, rim shapes, colors, features.

Don't forget virtually try it with our try-on function. Share your try-on pictures with your friends and get their comments.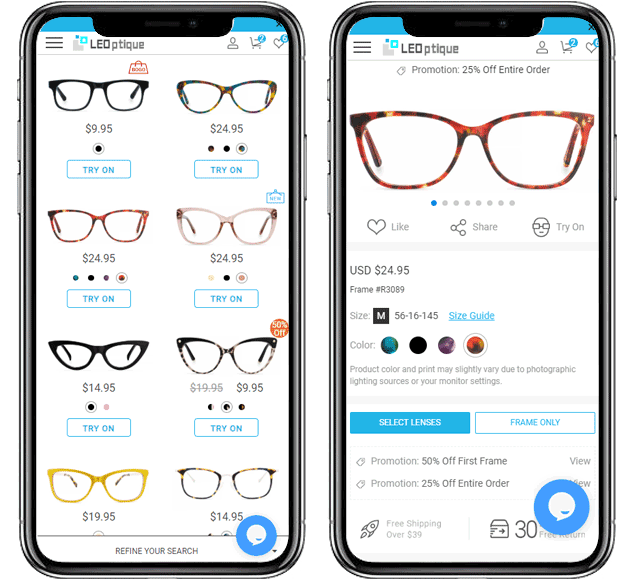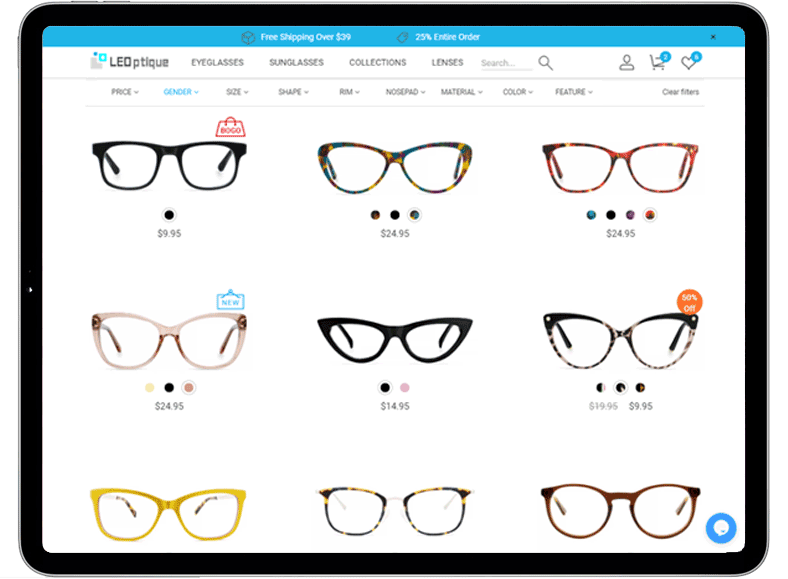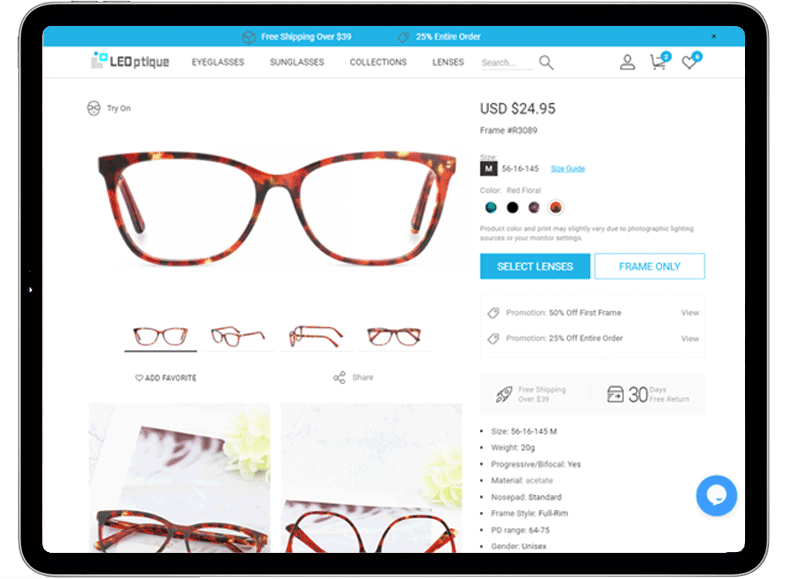 Step 2: Enter your prescription & choose your lenses.
Once you have decided the frame, click "Add Lenses". Determine the usage, for distance, or reading, or multifocal, carefully enter every measurement according to your prescription issued by your optometrist. Name your prescription by usage, or names of family members for future reorders. Click the "confirm" button, a pop-up window will appear with all the measurements of the prescription you just entered for double-confirmation. Then follow the streamlined process till you have your lenses selected.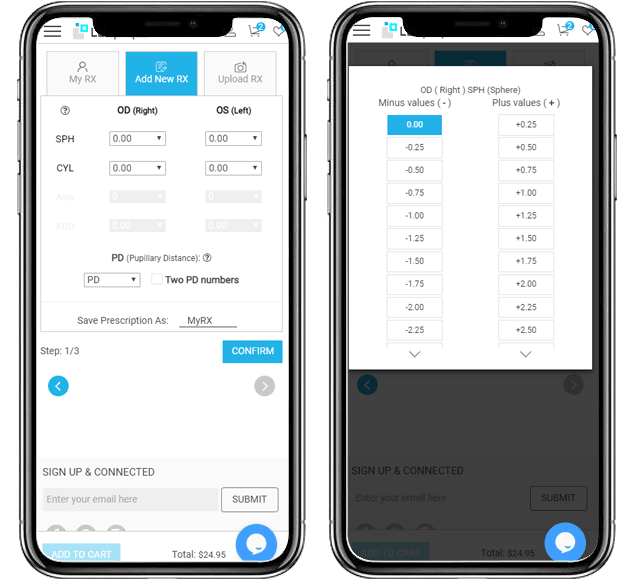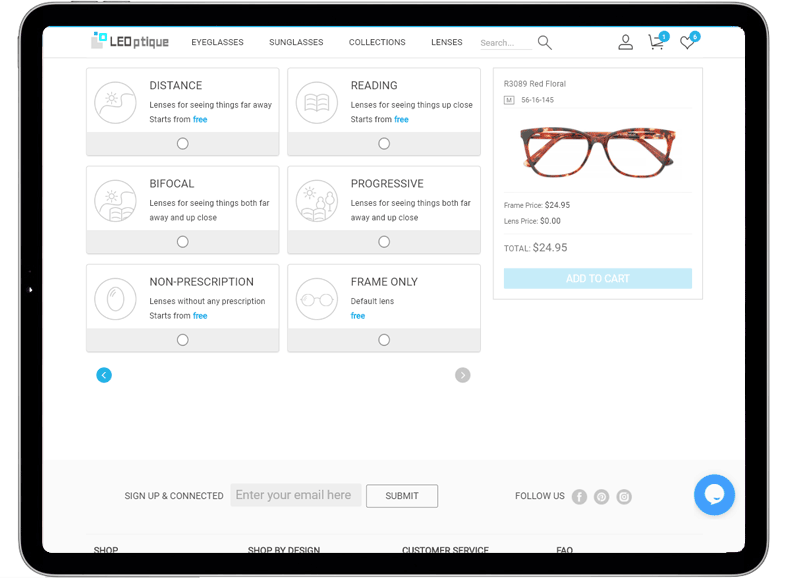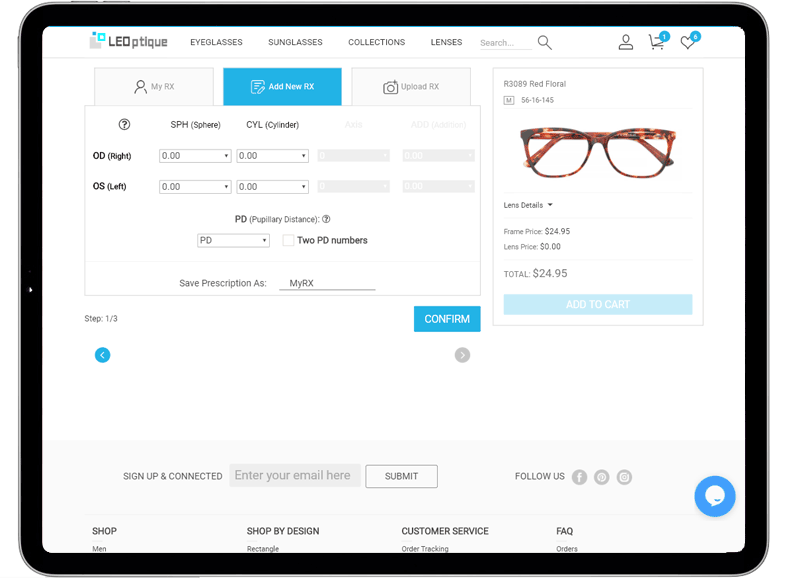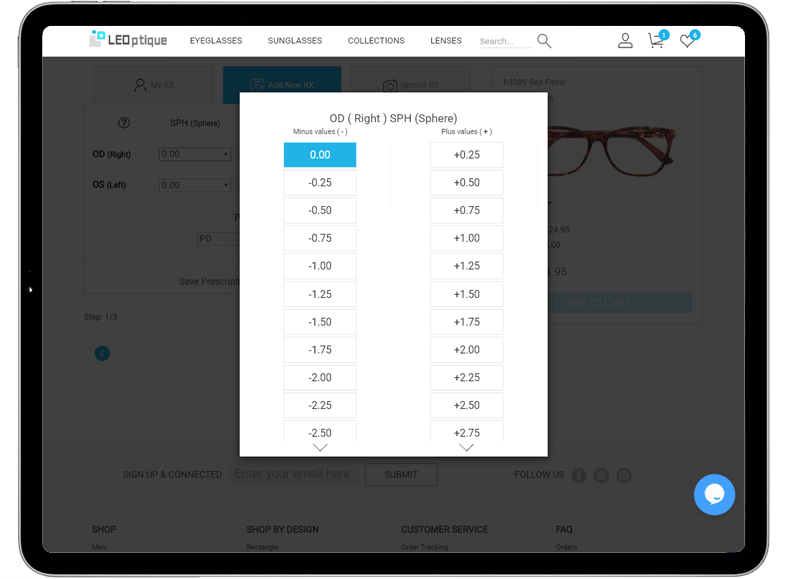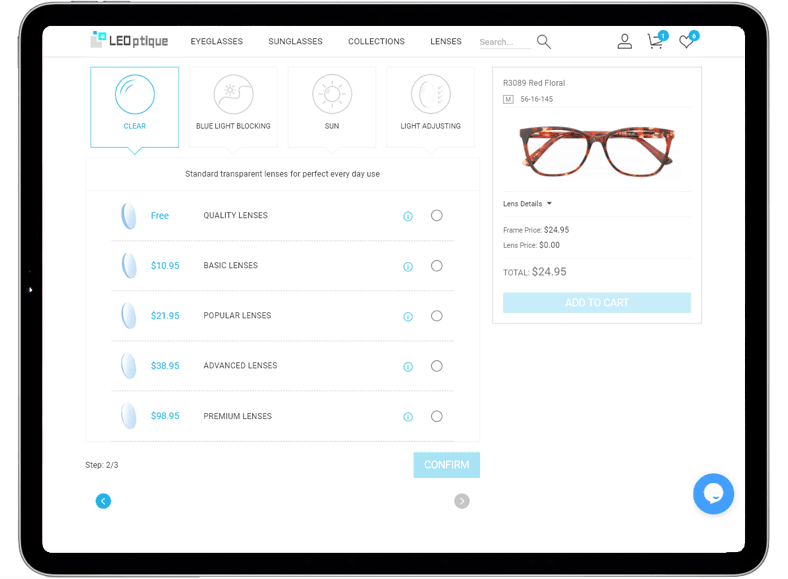 Step 3: Register and enter the shipping details.
After you have selected the lenses, review your order and "Proceed to Checkout"

Click on "Add an Address", enter all the required information, select shipping method, then click on "Submit". Now, you are officially registered. An email confirmation will be sent to you with initial password.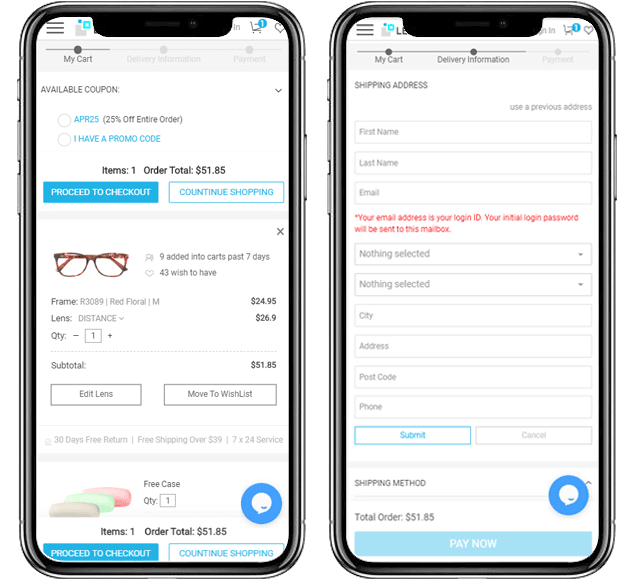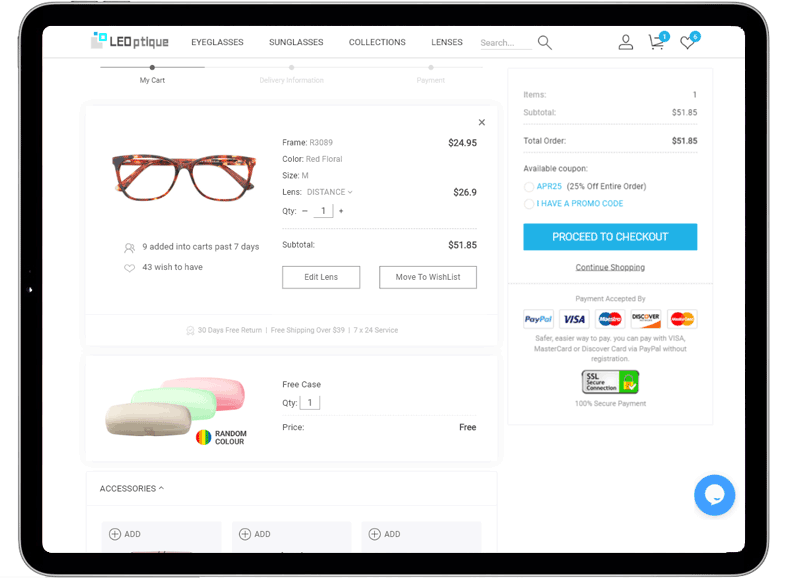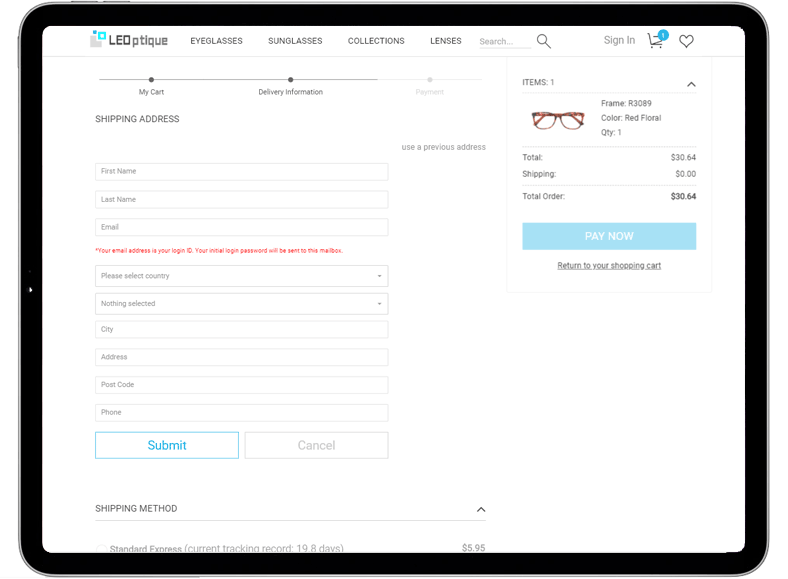 Step 4: Pay and look better.
Pay via PayPal or Strip, or by credit cards,and you are all set. Rest assured that you will receive your order in 7-15 business days. You will then look better than ever.