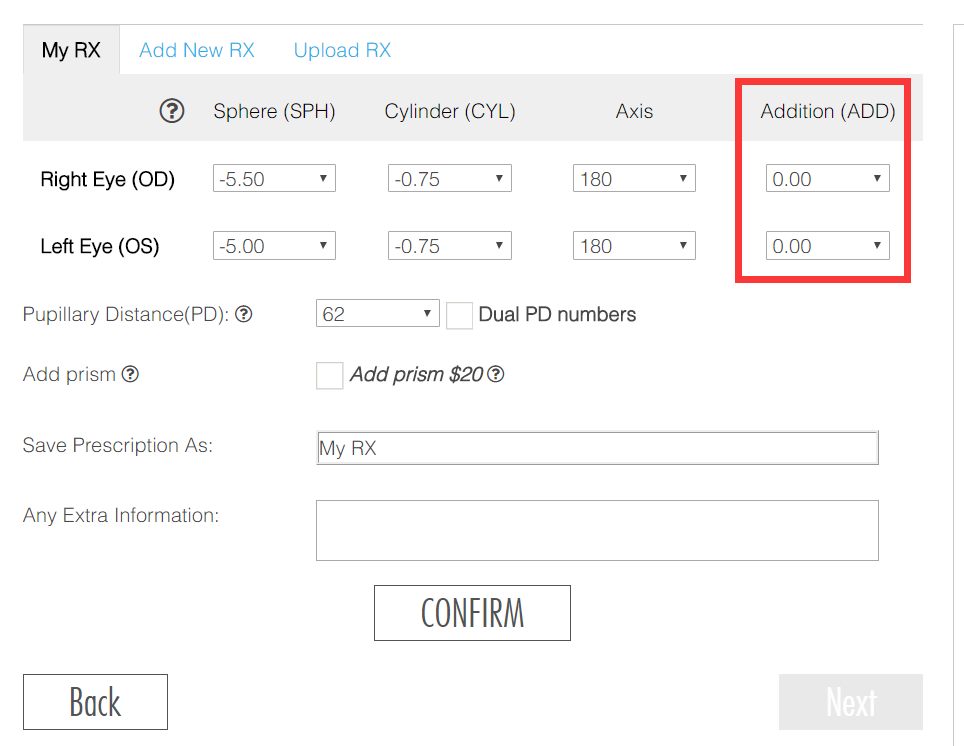 What is NV-ADD?
Near Vision-Reading ADDition
It's named Addition in some eye prescription
NV-ADD = ADD
On the Rx, NV-ADD (for Near Vision-Reading ADDition), which could be used to order a pair of bifocal or progressive glasses with a close-up vision section in the bottom part of the lens.
Magnifying power that is added to the distance prescription in the lower half of multifocal lenses.
The SPH, CYL, and NV-ADD numbers will always have a plus or minus sign.
Nv-add in an eye prescription
Generally, it will range from 0.75 to 3.00 D and will be the same number for both eyes.
On our website, when you choose a bifocal or progressive glasses lens, you will fill the rx like this